Sun glare is an issue for many homeowners, particularly during those sunny days. It causes discomfort and strain on the eyes, making it difficult to perform daily tasks such as reading, working or watching television. Furthermore, sun glare increases the temperature inside a home, leading to higher energy bills and decreased comfort levels.
Residential window tinting is a practical solution to combat sun glare. This process involves applying specialized film on top of windows, blocking out light and heat that enters a home. Window tinting has become an increasingly popular choice among homeowners seeking to increase their home's energy efficiency, comfort level, and privacy.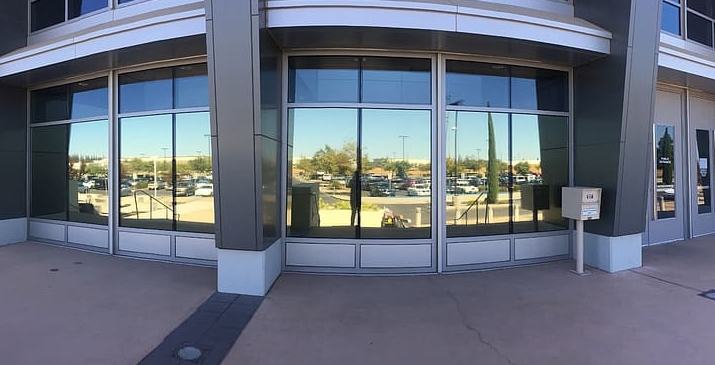 Causes of Sun Glare
Reflection from nearby surfaces can cause intense sun glare, particularly when the light shines on reflective materials like water, glass, or metal. This can cause discomfort and strain to the eyes when reading or working at a computer.
Sun glare is also caused by the angle of the sun's path through the sky during the warmer months. At these peaks, more light and heat penetrate homes through windows. Windows that face east or west are more vulnerable to sun glare, as they receive direct sunlight for extended periods.
Advantages of Residential Window Tinting
One of the primary advantages of window tinting is its reduction in heat and UV rays. Window tint films block out significant sunlight, decreasing indoor temperatures. This can result in lower energy bills since homeowners won't need to depend on air conditioning as much for comfort levels.
Window tinting not only reduces heat but also provides increased privacy. The film applied to windows makes it difficult for outsiders to see inside a home, providing homeowners an extra layer of security and privacy.
Window tinting also contributes to energy efficiency by decreasing heat penetration into a home. This leads to lower utility bills since homeowners won't need to rely on air conditioning as frequently for comfortable temperatures inside their residences.
Window tinting can also improve comfort inside a home by decreasing heat and glare. Homeowners can enjoy a more serene living environment free of sun glare's discomfort to their eyes.
Types of Window Tint Films
Dyed films are the most basic type of window tint film and are created by adding a layer of dye onto its surface. While these films offer low cost and ease of installation, they may provide less protection against heat and glare than other options.
Metalized films are constructed with a layer of metal on their surface. Usually, aluminum is applied for added heat blocking and glare reduction, though these may be more expensive than other films due to their composition.
Hybrid films combine dyed and metalized films, offering the advantages of both types. These films are known for blocking heat and glare while offering increased privacy and a stylish appearance.
Ceramic films are the latest type of window tint film, made with ceramic material applied to its surface. These films are known for blocking heat and glare while offering increased privacy and energy efficiency. Although more costly, ceramic films provide superior overall performance and benefits.
When selecting window tint film for your home, it is essential to factor in factors like climate, window orientation, personal preferences, and cost. By understanding the different types of films available on the market, homeowners can decide which solution best suits their needs.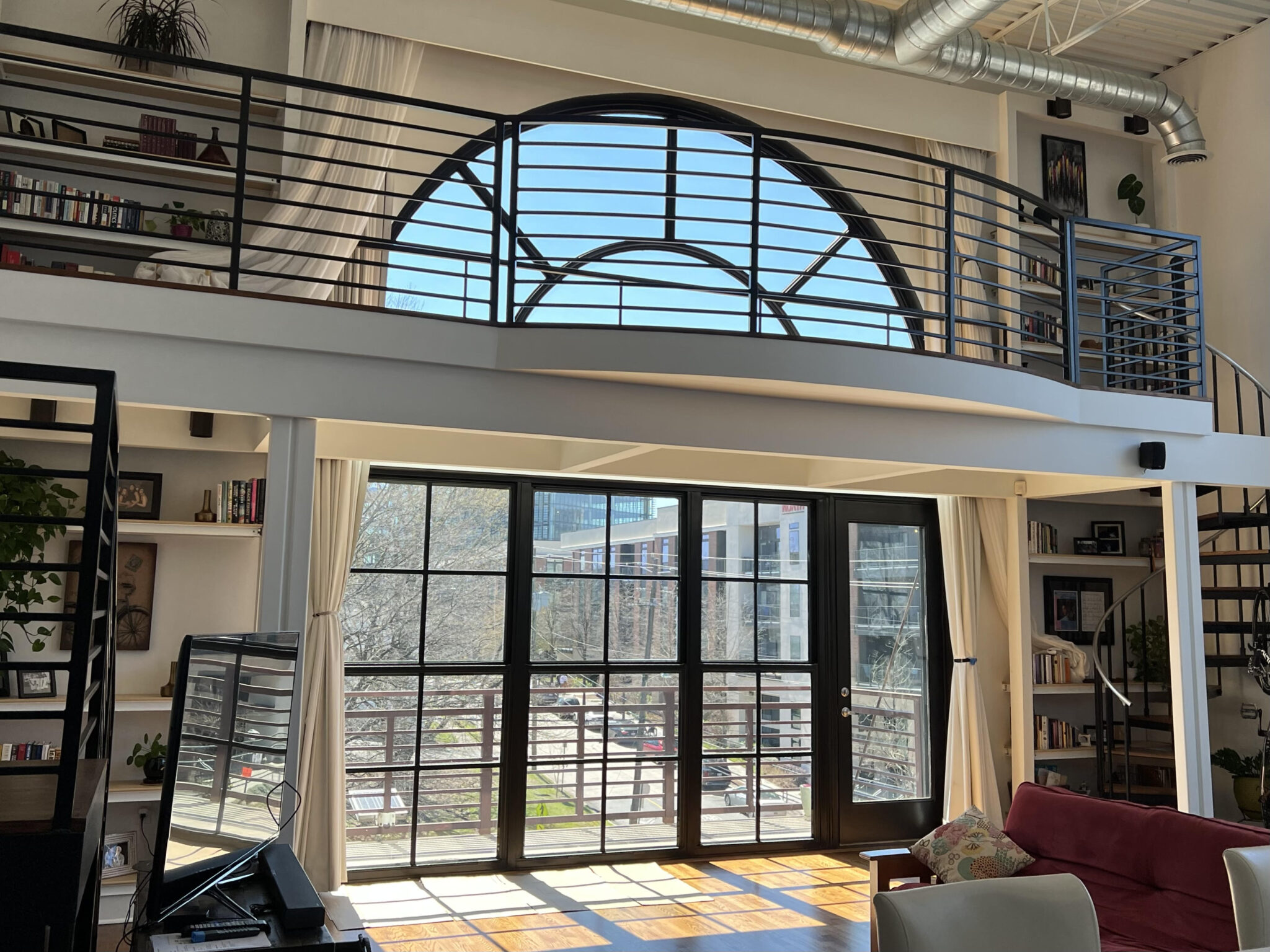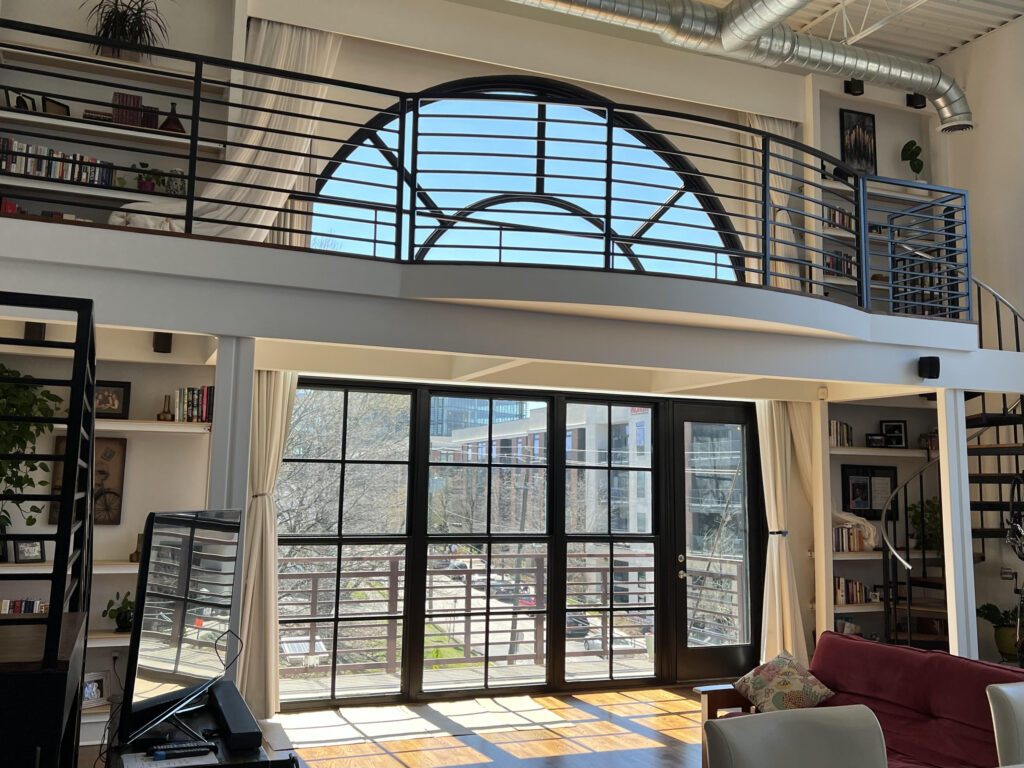 Choosing Window Tint Film
Climate and environment play an important role in selecting the type of film suitable for home viewing. For instance, those living in warmer climates may benefit from films that provide greater protection against heat; on the other hand, those in cooler climates might choose films with greater glare protection.
Window orientation is another critical consideration when selecting window tint film. Windows facing east or west receive the most direct sunlight and may benefit from a film that offers greater protection against heat and glare.
Personal preferences also factor into the type of film chosen. Homeowners may favor films that provide increased privacy or showcase a stylish appearance.
Cost should be taken into account when selecting window tint film. Window tinting can be expensive, so homeowners should carefully weigh their options based on budget and the advantages each type of film provides before making a final decision.
Installation
The initial step in installing window film is to prepare its surface. This involves thoroughly cleaning the window to guarantee proper adhesion of the film. Any dirt, dust, or debris on the glass could interfere with the adhesion of the film and should be eliminated before installation.
Once the right film has been chosen, the next step is to apply it to the window surface. This requires professional assistance with specialized tools and techniques for proper adhesion and an even, clean appearance.
Finally, it is essential to maintain the film after installation. This includes avoiding using abrasive cleaners, direct contact with the film, and avoiding sharp objects that could damage it.

Conclusion
Residential window tinting from All Pro Window Tinting effectively reduces sun glare and gives homeowners numerous advantages. These include reduced heat and UV rays, increased privacy, improved energy efficiency, and enhanced comfort.
Window tint films come in various types, such as dyed films, metalized films, hybrid films, and ceramic options. When selecting one for their home, homeowners should consider factors like climate conditions, window orientation preferences, and cost when making their selection.
Residential window tinting installation entails several steps, such as prepping the glass surface, selecting the appropriate film, applying it, and caring for it.
Residential window tinting is a cost-effective solution that offers homeowners numerous advantages. By following the installation steps carefully, homeowners can guarantee their window tinting solution provides the optimal protection and benefits tailored to their specific needs and preferences.