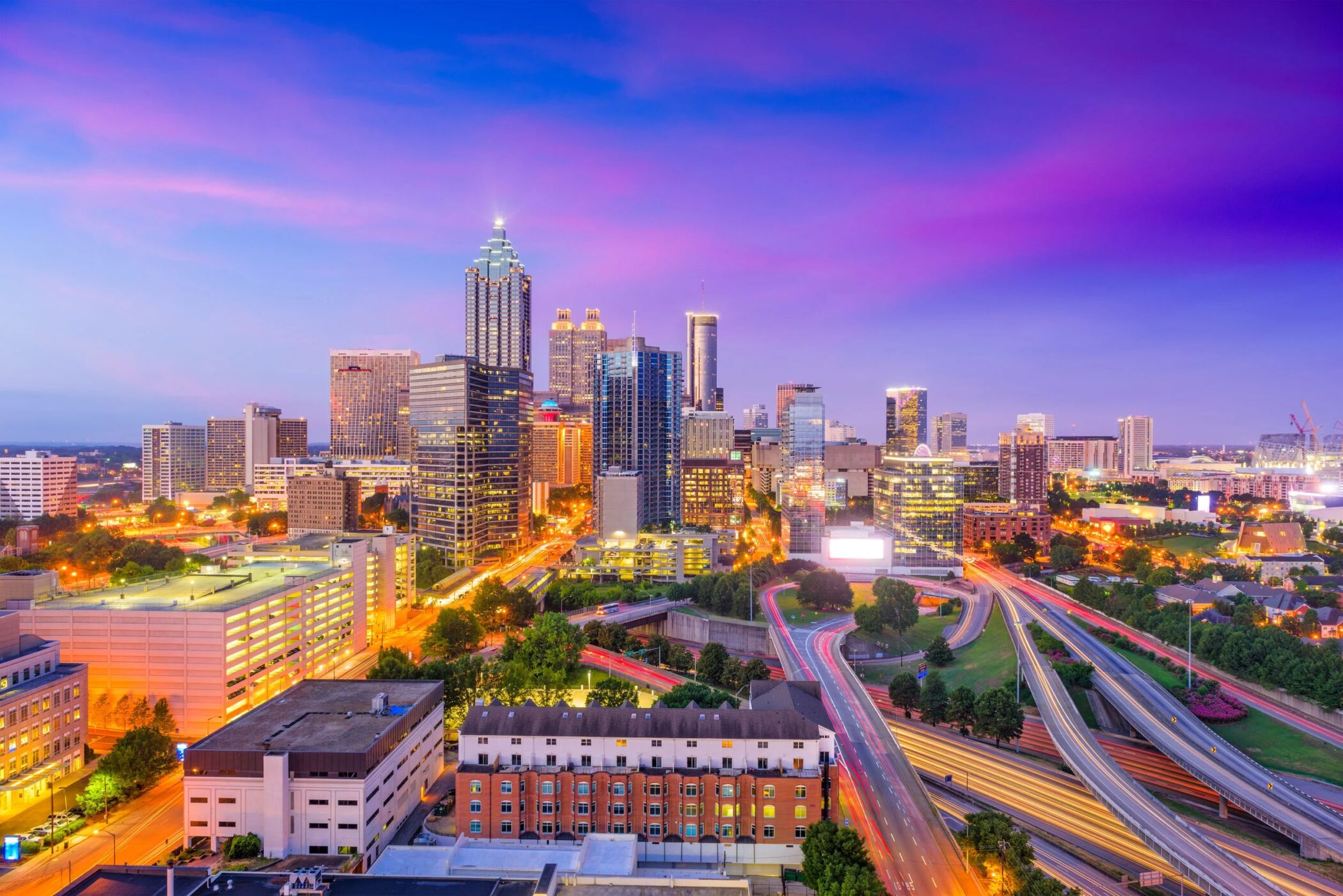 SAFETY AND SECURITY FILMS – ATLANTA, GA
Atlanta, Georgia is home to over 460,000 people. Metro Atlanta is the eighth largest economy in the country, with the third largest concentration of Fortune 500 companies. Many celebrities hail from Atlanta and it is slowly becoming "Hollywood of the South" as more and more television shows and movies, such as Stranger Things, Ozark, The Hunger Games, and The Walking Dead, are being filmed here.
All Pro Window Tinting has serviced Atlanta for close to a decade, working on everything from commercial buildings downtown, residential homes, buildings for movie sets and automobiles! One of the coolest jobs that we did was tinting Charlotte Motor Speedway in North Carolina when they were auditioning for American Idol. It was important to install window tint there to reduce the glare while filming and keep the inside cool. After filming was done, we thought we would just remove the tint we installed and be done with it, but the owner actually contracted us to tint the entire speedway.
You may have seen our work on the following buildings around Atlanta:
Here in Metro Atlanta where crime rates are high, you need to make sure your business and assets are protected. All Pro offers a service that just may help. "Smash and grabs" are up 16%, make sure that you are protected by installing our safety and security film to your windows and doors. Without any safety film, the average smash and grab takes only 10 seconds, however with even the most minimal safety and security film entry is delayed up to 87 seconds. With maximum level film, this can be delayed anywhere from 5 minutes or indefinitely. Safety and security films can improve the strength of your glass up to 80% and is 20-60% less expensive than replacing glass.
Our safety and security films meet many certifications and test standards used in real-world situations. While no safety glass film can guarantee 100% protection, our film can reduce the amount of loss or damage to inventory in the event of a storefront break-in. On average a commercial building is burglarized every 14.6 seconds. Not only would that cause a financial burden, but also a big headache.
We also offer decorative window films as well as residential tint services to increase privacy, decrease glare and increase UV protection in your home. All with a manufacturer backed warranty. So contact us today with any of your tinting needs!