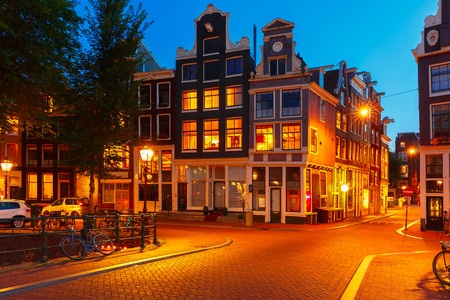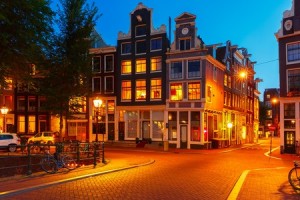 In today's world, it is important to take the proper measures to protect your home and business against crime, theft, and vandalism. With all of the recent chaos surrounding the Ferguson case, it has reminded us just how important it is to take the proper precautions to protect our assets. After the Ferguson verdict was released on November 24, thousands of people rallied in US cities including Atlanta, Los Angeles, and New York to protest against the decision.
Immediately following the Ferguson trial pandemonium ensued, as riots, looting and arsonists set fire to more than 20 buildings overnight. Many businesses in towns with a high crime rate anticipated those riots and the demand for commercial safety and security films spiked.
Safety and security films can improve the strength of glass by up to 28%. For this reason, many business owners had safety and security film installed before the indictment decision because they knew that there was a high possibility of protestors and riots. Buildings with safety and security films can withstand wear and tear far better than those without, and often times looters will give up and move on to another building that is easier to break into.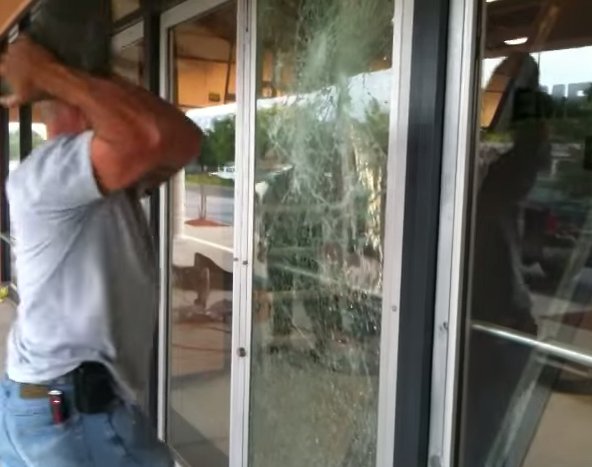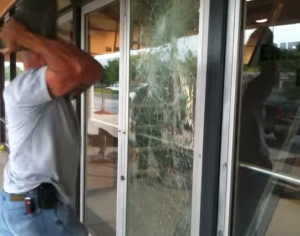 Safety and security films serve as a shield to help protect your family or your business in times of turmoil. Safety and security films can help prevent glass from shattering if the window is broken, which in some cases will deter vandals from breaking into your home or business. The Ferguson case has shown that people understand the importance of safety and security films and how they can help defend your home and business during threatening situations.
Safety and security films come with an aggressive adhesive that forms a molecular bond to glass and holds it together. The following benefits make a window with safety and security film installed a lot safer than regular windows that do not have safety and security film installed:
It takes a burglar upwards of 5 minutes to break through glass with safety and security film installed, whereas windows without films only take 10 seconds.
Even if there are multiple impacts, the glass can withstand it and continue to be held together. Check out this video of us testing out safety and security films.
If the glass actually does crack or break, it will still remain attached to the actual window film, which will help it to stay intact inside of the frame rather than shatter in to your store or office.
If you are interested in safety and security films for your home or business in the metro-Atlanta area then contact All Pro Window Tinting today. Using our line of safety and security films, we assure that glass will stay where it belongs. All Pro Window Tinting's safety and security films meet many certification and test standards used in real world situations. Visit our website for more information.