Georgia Window Tinting Laws
For passenger vehicles in the state of Georgia:
Front side windows: 32%, plus or minus 3% or increase light reflectance more than 20%
Rear side windows: 32% / no limit
Back window: 32% / no limit
Windshield: 6" shade band
Tint reflection: no more than 20% reflective
More info on limos, police and government below.
Source: Georgia Department of Public Safety
Does My Vehicle Need Tint?
When you purchase a new automobile it will either have no tint on the glass or there may be factory tinted glass on some areas of the vehicle. Automotive window tinting has become very desirable for drivers in the US and especially in Georgia. Whether the vehicle is new or pre-owned people are choosing to invest in window tinting not only for the look but for the benefits listed below:
Enhanced Privacy
Lower Interior Temperature
UV Ray Protection
IR Rejection
Minimizing

Sun

Glare
Automotive window tinting is a great investment for privacy, safety and security, and to preserve the interior of your vehicle. There are many options available, including do-it-yourself kits, but it is wise to choose a professional installer. At All Pro Window Tinting we do not use machines or pre-cut templates. We specialize in precise hand cut lines to fit the needs of your vehicle and our products are from a reputable manufacturer.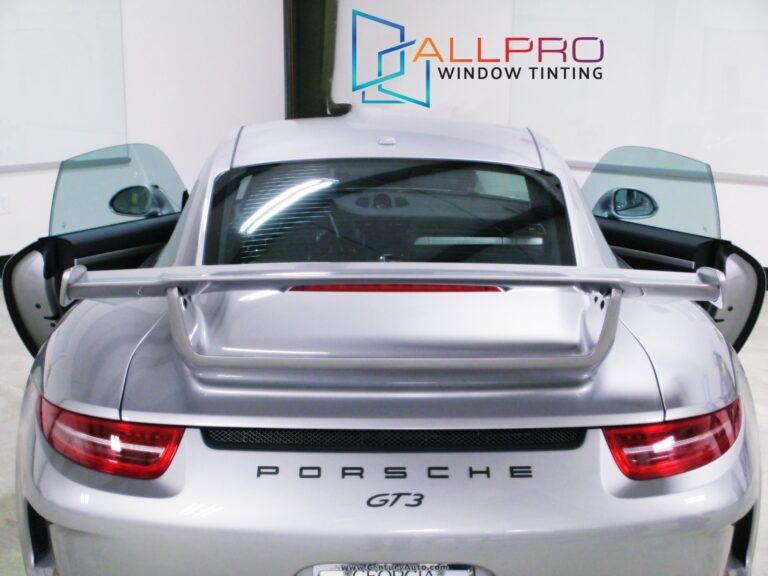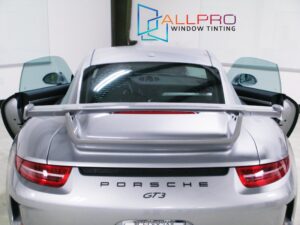 What It Legal Window Tinting? Why Is It Regulated?
Window tint is measured as a percentage of the light that can pass through the window. Every state sets their own laws on an allowable tinting limit.
There are a few reasons why window tinting is regulated. If your window tint is too dark it can create difficulty seeing at night. This can result in an accident or possibly hitting a pedestrian or biker. Law enforcement also needs to be able to see inside a vehicle during a traffic stop to ensure their own safety. Officers can perform a traffic stop if they believe your window tint is below the legal limit. They are equipped with a tool that performs a tint measurement, and gauges the darkness of your tint as a percentage. If your tint is too dark, you can be fined and required to have the film removed or replaced with a legal film. There are several exceptions to having a darker window tint which include the following:
1. Sun visors mounted on front windshields.
2. On front windshields – lower left and right corners in a 5″ or 7″ square (respectively).
3. On front windshields – Passenger Common Carrier Signs meeting statutory specifications.
4. Upper most 6″ on front windshield can have a transparent item which is not red or amber.
5. Any federal, state, or county required stickers may be placed as required.
6. Rear windshields and side windows behind the driver of a:
Multipurpose passenger vehicle
School bus
Public transportation bus
Non-profit bus
Limousines
Windows tinted before factory delivery
Tinting otherwise expressly permitted by federal law
Anywhere on law enforcement vehicle


CALL US

TODAY

!
All Pro Window Tinting offers a complete line of automotive window tinting films. All of our products will make your vehicle cooler, more comfortable, and more appealing. Our staff has years of experience when it comes to the installation of window film and guiding the customer to which film will best suit their needs. Call us today for a free estimate.