Auto window tinting is protective films applied to car and vehicle windows by tinting professionals. These trained professionals use heat-activated adhesive materials for installing the film to protect the interior of a car from ultraviolet (UV) rays. The primary function of this application is to protect all valuables inside a vehicle from UV radiation.
The purpose of window film is to filter harmful ultraviolet rays while also reducing glare and heat. UV rays can harm your eyes when in excessive amounts. The darker the tint, the more protection you'll receive. Where can you find someone to perform this service? Simply search for "auto window tinting near me"! All Pro Window Tinting is here to help with all your auto window tint needs.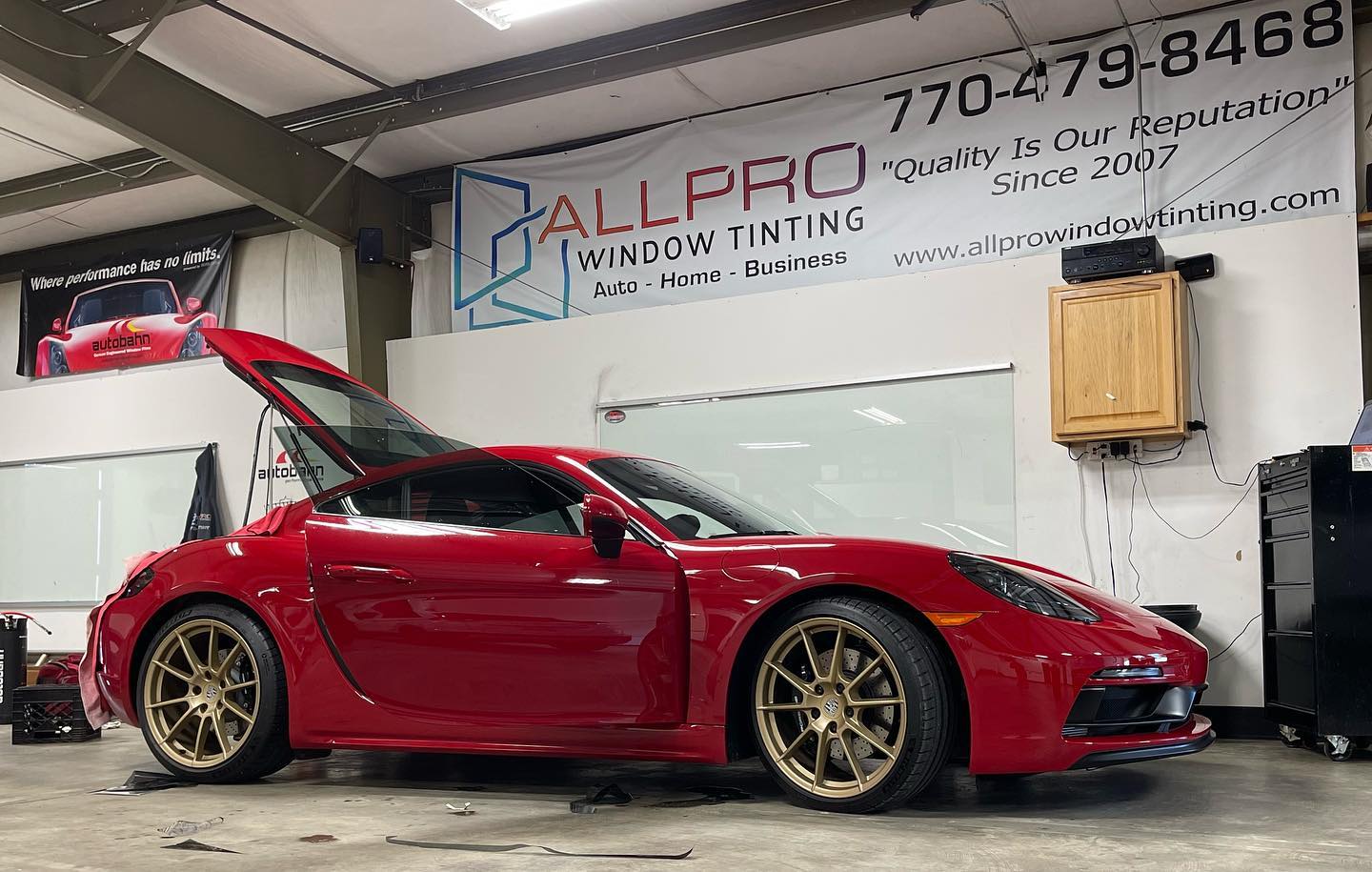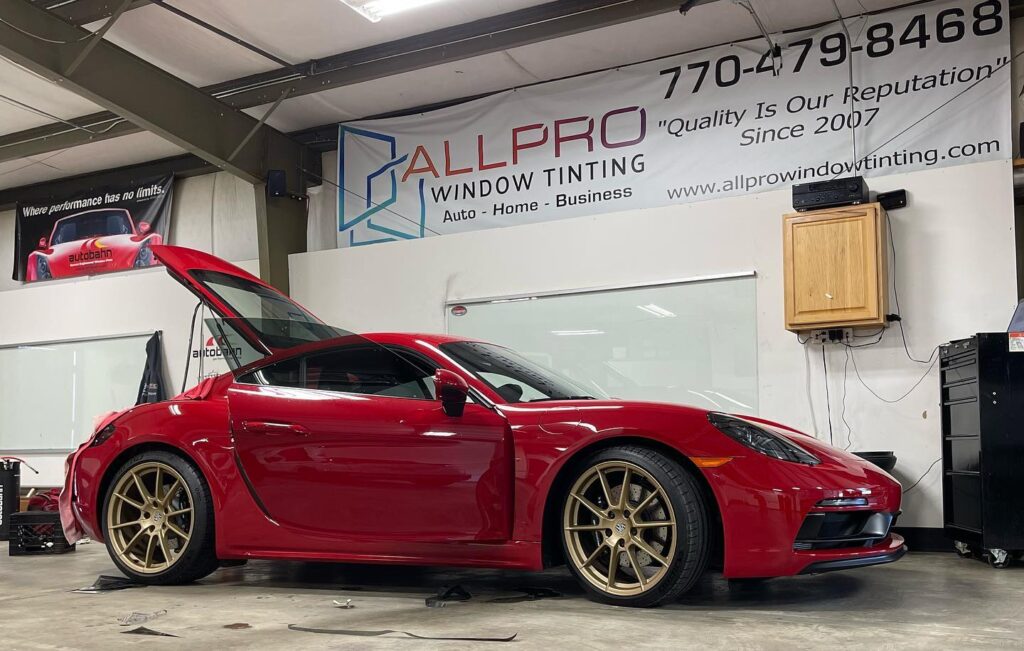 How Effective Is Auto Window Film For UV Protection?
Auto window tinting protects against harmful UV rays, which can cause paint damage over time. With proper care and maintenance, you can expect your car's finish to last for years after being auto-tinted by an experienced technician like those at All Pro Window Tinting.
Auto window tint can block up to 99% of UV rays from entering through the glass in your vehicle. This means you don't have to worry about fading or cracking materials such as leather seats and dashboards over time due to sun exposure. Tinting also helps reduce heat buildup inside your vehicle during hot summer months. You won't feel as uncomfortable driving with the windows down at stoplights and intersections during peak hours of sunlight (like during rush hour).
Benefits of Window Film
Auto window tinting is an ideal way to protect your car's interior from ultraviolet (UV) rays. The interior of a vehicle can reach temperatures as high as 60 degrees higher than the outside temperature, which means that any unprotected glass can be extremely hot. This heat can cause various problems to your car's interior, including faded upholstery, cracked dashboard components, and discoloration of plastic parts.
More Security – The most common benefit of auto window tinting is its increased security. Vehicles are often targeted by thieves looking to steal them or their parts. A car that is not well-secured can make it easy for thieves to break in and steal your belongings. Auto window tint makes it more difficult for thieves to enter your vehicle because of visibility. This makes it harder for smash and grabs to take place.
Increased Privacy – Tinted windows help provide privacy for passengers and drivers alike. No one can see inside your car, so you don't have to worry about anyone taking pictures or snooping around while parked. This is especially useful if you have expensive items that could be stolen from an unlocked car with no tint on the windows.
Reduce Solar Heat Reflection – All Pro Window Tinting offers a range of residential and commercial auto window tinting services. Tint can help keep your vehicle cooler during the summer and warmer during the winter. Install window tint on your vehicle reduces heat from the sun's rays, which helps prevent interior surfaces from being damaged by extreme temperatures. This can also reduce wear on the air conditioner and heater and help increase fuel efficiency by reducing energy loss in the glass.
Retain "New" Color – Auto window tinting helps keep your car looking newer longer by preventing fading from UV rays. Suppose you live or work near the beach or in an area that gets very hot during the summer months. In that case, chances are your vehicle will start losing its original color sooner than expected due to heat exposure alone. Many dealerships offer free window tinting when purchasing new cars; it helps maintain their resale value!
Looking For Auto Tint? Call Us Today!
Auto window tinting service is an excellent way to protect your vehicle from the sun's harmful UVA and UVB rays. Tinted windows help keep your interior cooler during the hot summer months and keep your car looking good.
All Pro Window Tinting offers a full line of residential and commercial window tinting services. We take pride in what and how we do things. With that philosophy we provide high-quality window tinting products and services to our clients. Our window tint company services the entire Atlanta area including Acworth, Alpharetta, Kennesaw, Roswell, Sandy Springs, Woodstock, and Vinings. Learn more about our world-class window tinting services today, and let All Pro Window Tinting exceed your expectations!