Drivers are constantly exposed to the sun's damaging rays, distracting glares, and intense heat. This can make driving an uncomfortable and stressful experience; moreover, it could also be hazardous. Fortunately, a simple solution makes driving safer and more comfortable: auto window tinting.
At All Pro Window Tinting, we provide professional auto window tinting services that can enhance your driving experience in several ways. Here are some of the ways window tint can improve driver safety.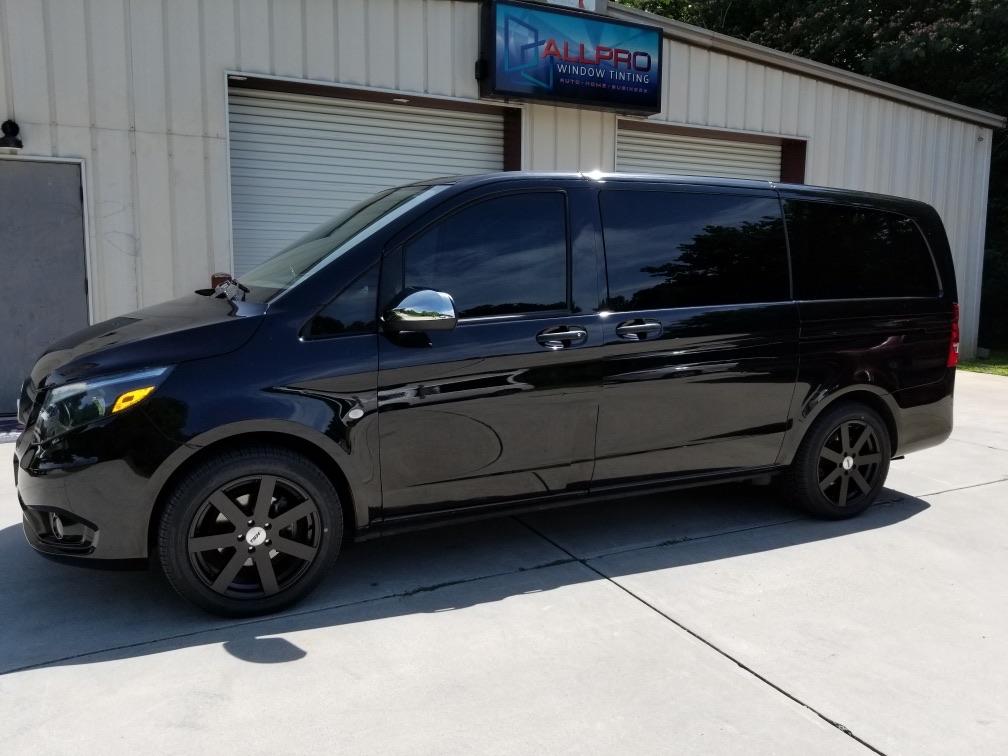 The Benefits Of Auto Window Tinting
Reduce Glare
Glare from the sun, other vehicles, and reflective surfaces can cause eye strain and make it difficult to see the road ahead. This is especially hazardous when driving at high speeds or in heavy traffic. Window tinting helps reduce this glare entering your vehicle, improving vision while relieving stress on your eyes. This keeps you focused and alert while driving, improving overall road safety.
Protect Your Skin
Did you know UV rays from the sun can penetrate car windows and damage skin cells? Over time, this could lead to premature aging or skin cancer. Window tinting helps shield your skin by blocking up to 99% of these UV rays – so you can enjoy a more comfortable ride without worrying about skin cancer risks. Plus, window tinting offers another layer of protection by blocking up to 97% of UV rays, so there's no need for sunscreen when you invest in auto window tinting!
Reduce Interior Heat
On hot summer days, your car's interior can become unbearably hot, making driving uncomfortable and potentially hazardous for your health. Auto window tinting helps keep your vehicle cooler by blocking out a significant amount of solar heat gain, making driving more comfortable while decreasing the risk of heat-related illnesses.
Enhance Privacy and Security
Auto window tinting can also enhance your privacy and security when driving. Tinted windows make it harder for others to see inside your vehicle, which may deter thieves and protect valuables. Furthermore, window tinting makes your car less vulnerable to potential attackers while driving – leaving you less exposed to attacks on the road.
Improve Visibility
Contrary to popular belief, window tinting can improve visibility in certain circumstances. Tinted windows reduce glare and boost contrast, making it easier for drivers to distinguish objects on the road when exposed to bright sunlight or low light conditions. This helps you react more quickly to potential road hazards, ultimately improving safety while driving.
Window tinting not only offers safety benefits but can also add aesthetic appeal and value to your vehicle. At All Pro Window Tinting, our films are of superior quality, so they won't fade, peel or bubble with age. Furthermore, with an extensive range of tint shades available, you have complete freedom to customize the look of your vehicle according to personal taste.

Looking For Affordable Auto Window Tinting? Call Us Today!
Are you searching for "auto window tint near me?" All Pro Window Tinting is your perfect destination. Our trained staff provides fast, dependable, and professional window tinting services for all vehicles with only top-grade films and tools to guarantee a perfect installation every time.
Window tinting offers numerous safety benefits for drivers. By cutting back on glare, protecting your skin, keeping your car cooler, increasing privacy and security, and improving visibility, tinted windows make driving a safer and more comfortable experience. If you need auto window tinting in the North Atlanta area, contact All Pro Window Tinting today to learn more about our service and book an appointment!